by Kathy Cannon Wiechman
Just over a year ago (3/19/12)
my blog post
was about friends I have met at critique groups and writers workshops.
I met a woman (Carole) at Chautauqua in 1999, who still keeps in touch. I met Jon Egan (my fellow Swagger) at a workshop in 2006. Since then, we've done half a dozen workshops together and I consider him and his wife as dear friends. Two other writers from that 2006 workshop are still friends too, even though I have seen one of them (Brandi) only once since then. The other (Laurie) I haven't seen at all. But we stay in touch. They're my friends.
Jon Egan "planking" during a break at a Highlights workshop.
I belong to a group of writers who share goals periodically by email. Some of them I never met, but I consider them friends. We
share our triumphs and frustrations
in this business we all love. In January, I met a friend (Margie) from that group for the first time. But we had been friends for nearly a year before.
I could go on and on, listing dozens and dozens of friends from workshops or book signings who have kept in touch. And some of my dearest friends are from my critique groups.
There is something about a shared love of words and a passion for writing that seems to lead to friendship. Maybe it's because we often
share our innermost feelings in our work
or maybe it's
the atmosphere
that surrounds us in those sessions.
Or maybe it's just being with people who understand.
When I'm with people outside of the writing world, and I get excited about my newest idea or character, I can see their eyes glaze over with boredom. Other writers
understand
.
When I'm about to tackle a tenth revision of a novel, some non-writers ask, "Why again?" Other writers understand. They have been in that same situation. They
support
and
encourage
.
When rejections come, non-writers don't understand the difference between a "good rejection" letter and a bad one. Writers do. We can
talk over
the fine points of that letter and they can
help me decide
what my next step should be.
Writers make some of the best friendships.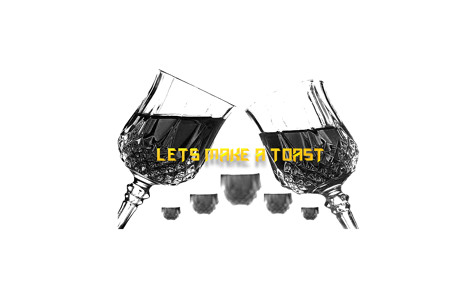 So today I raise my glass (actually it's a plastic bottle of Diet Coke) to all my writer friends. No matter how long it's been since I saw you, no matter how short our time together was—or if we never met,
I salute you and your efforts.
Please know that your friendship is something I treasure. Here's to you!